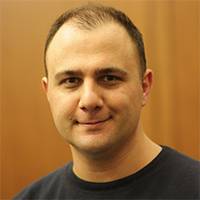 Born 1981 in Sofia, Bulgaria, Stefan Kolev studied economics and business administration at the University of Hamburg from 1999 to 2005. From 2006 to 2011 he wrote his PhD thesis in economics at the University of Hamburg on the history and political economy of neoliberalism. During his studies and PhD studies Stefan Kolev was fellow of the Friedrich Naumann Foundation for Freedom. In this period he taught at the University of Hamburg, University of Erfurt, Europa-Kolleg Hamburg, and Private University of Applied Sciences Göttingen. In 2009 he was a visiting researcher at the Bulgarian National Bank, in 2010 a visiting scholar at Duke University.
Since March 2012 Stefan Kolev has been professor of political economy at the University of Applied Sciences Zwickau. He was the managing director and is currently the deputy director of the Wilhelm Röpke Institute, Erfurt, an advisory board member of the Alliance for the Social Market Economy ASM, Tübingen, as well as a research fellow of the Hamburg Institute of International Economics HWWI. In 2015 Stefan Kolev co-founded the Network for Constitutional Economics and Social Philosophy NOUS. He spent his two sabbatical semesters 2016/2017 and 2019/2020 as a research fellow at the Center for the History of Political Economy at Duke University and as a visiting scholar at the Ostrom Workshop at Indiana University Bloomington. Stefan Kolev has delivered guest lectures at Brown University, Humboldt University Berlin, HWR Berlin, Indiana University Bloomington, Roosevelt University Chicago, Sofia University, University of Basel, University of Freiburg, Univerisity of Mannheim, University of Potsdam, University of Richmond, University of St. Gallen, and University of Zurich. He is co-editor of the ORDO Jahrbuch für die Ordnung von Wirtschaft und Gesellschaft and of the Journal of Contextual Economics – Schmollers Jahrbuch.
Stefan Kolev's research focuses on the history of economic thought, especially ordoliberalism, Austrian economics, and the German Historical School, on constitutional and institutional economics, and on economic sociology, especially Max Weber.
Add Your Heading Text Here